Who's who in your Industry? This week we are featuring S A Asia Cable (Pty) Ltd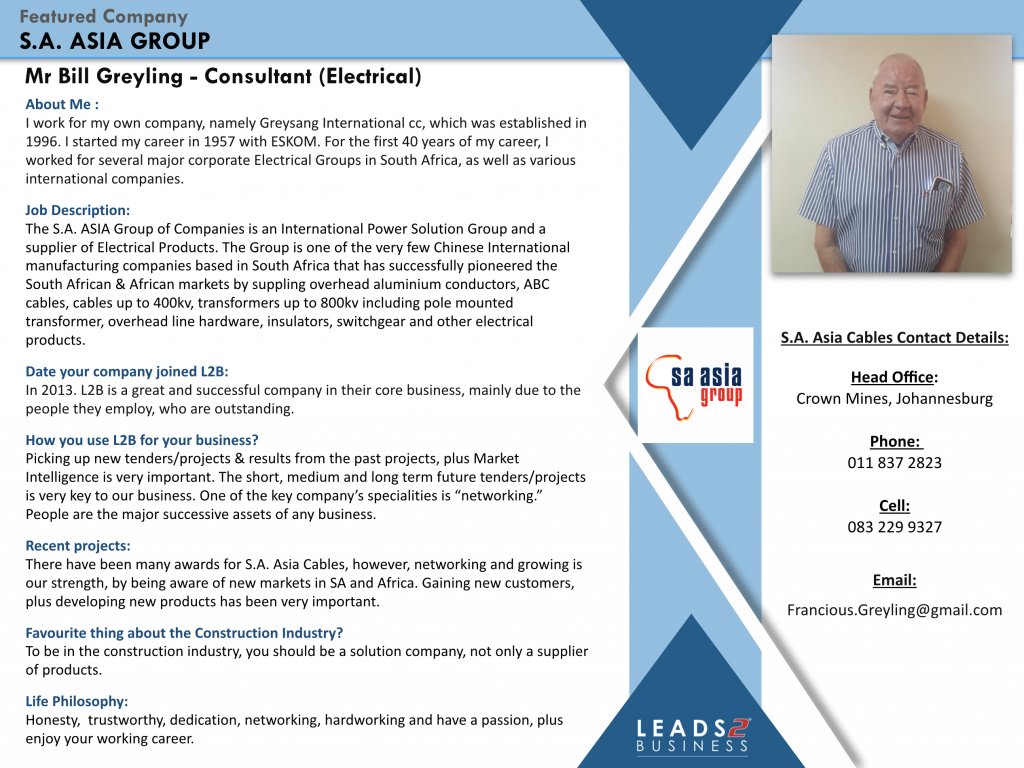 To view more articles, please visit the Leads 2 Business Blog.
If you are interested in becoming one of our subscribers, please visit Leads 2 Business.
To view notes with screenshots on how to use our website, please visit the Leads 2 Business Wiki.
Please follow and like us:
I have been working at L2B since March 2011 and my current position is Deputy Head of Department - Africa. When I am not working I am either riding my bicycle or spending time with my dogs.