Quotes about our Environment

There is no question that climate change is happening; the only arguable point is what part humans are playing in it.
Humankind has not woven the web of life. We are but one thread within it. Whatever we do to the web, we do to ourselves. All things are bound together … all things connect.
The environment is everything that isn't me.
Water and air, the two essential fluids on which all life depends, have become global garbage cans.
There's one issue that will define the contours of this century more dramatically than any other, and that is the urgent and growing threat of a changing climate.
We do not inherit the earth from our ancestors, we borrow it from our children
Until man duplicates a blade of grass, nature can laugh at his so-called scientific knowledge
Unless someone like you cares a whole awful lot, Nothing is going to get better. It's not
Just living is not enough... one must have sunshine, freedom, and a little flower.
"A nation that destroys its soils destroys itself. Forests are the lungs of our land, purifying the air and giving fresh strength to our people. "
Nature never hurries: atom by atom, little by little, she achieves her work. The lesson one learns from yachting or planting is the manners of Nature; patience with the delays of wind and sun, delays of the seasons, bad weather, excess or lack of water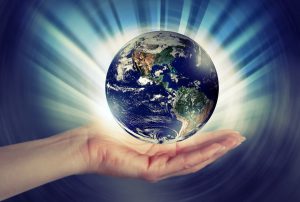 "An environment is all of the conditions, circumstances, that surround and influence life on earth, including atmospheric conditions, food chains, and the water cycle."
The environment is our surrounding that includes living as well as non-living things. The non-living components like land, water, air, temperature influence how animals, plants and we as human beings live in a particular area. Living creatures too are dependent on each other for food and shelter. If any of the environmental elements change, it automatically becomes harder and sometimes fatal for living organisms to survive.
Sources:
https://www.brainyquote.com/authors/david_attenborough
http://www.notable-quotes.com/a/alternative_energy_quotes_iii.html
http://www.brighthub.com/environment/green-living/articles/62807.aspx
If you are interested in becoming one of our subscribers, please visit our website.
To view notes with screenshots on how to use our website, please visit our Wiki site.
To view more articles, please visit our blog.
I started my incredible journey at Leads 2 Business in 2006. I am the Content Director, custodian of an amazing research team responsible for unearthing hidden gems of information.