I cannot think of a better way to start the day and ride my bike to work. It gives me something to look forward to, and when I get to work I feel invigorated and ready to start my day.
If more people commuted on bicycles there would be:
Less fuel consumption, saving you money as an individual and saving the earth
Less noise pollution
Less traffic congestion, saving everyone time and reducing stress
Less damage to roads as bicycles are lighter, leading to fewer repairs and maintenance to roads
Less damage to the environment as there is no carbon footprint
Less roadkill and save animals
Fewer health issues, as the benefits of cycling, include:
– Building a Strong Immune System
– Increasing Cardiovascular Fitness
– Improving Flexibility and Joint Mobility
– Boosting Mental Health
– Promoting Weight Loss
Cycling is easy to fit into your daily routine by riding to the shops, friends, school or work and it does not feel like you are doing exercise, you are just having fun by riding your bike.
Cape Town has already successfully implemented cycling lanes into its town planning and is already seeing the benefits as more people are commuting to work and feel safe in doing so.
Low-income workers have also saved on transport costs through cycling to work instead of taking a taxi. Cycling is also more social distanced than travelling in a crowded taxi, making it a safer option in Covid times.
I wish more towns in South Africa would build cycle lanes as it would enable a lot more people to commute via their loved bicycles.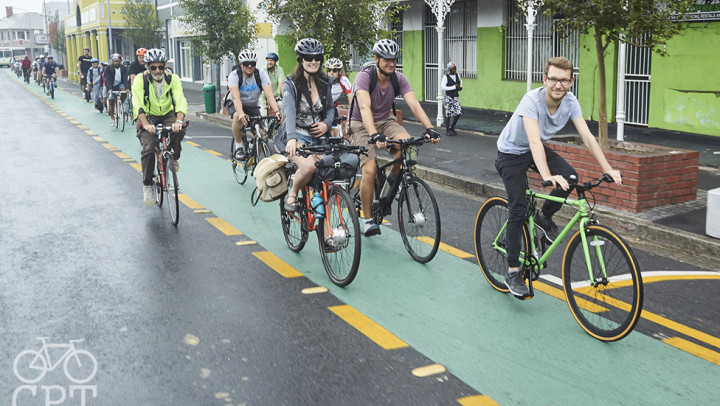 Sources:
India
Better Health
Open Streets
---
To view more Articles, please visit our Leads 2 Business Blog.
If you are interested in becoming one of our subscribers, please visit Leads 2 Business.
To view notes with screenshots on how to use our website, please visit Leads 2 Business Wiki.
I have been working at L2B since March 2011 and my current position is Deputy Head of Department - Africa. When I am not working I am either riding my bicycle or spending time with my dogs.