Inspiring Mall Designs

When one thinks of a mall certain things initially spring to mind. When I think of a mall, it just reminds me of working there. Not knowing what the weather outside is doing, I think they need to build more malls with open-air garden courts or glass roofs. But a Mall all depends on whose mind it is, Clothing stores, grocery stores, appliance stores, movies, restaurants, coffee shops, international chain stores. According to Dictionary.com; "A Mall also called a shopping mall is a large retail complex containing a variety of stores and often restaurants and other business establishments housed in a series of connected or adjacent buildings or in a single large building".
That is the perspective of the general public. But shall we take another point of view? Today's malls are not only about what you can get inside but what the surroundings look like. Some of the worlds top architectural firms and designers use eye-catching materials to enhance the retail experience along with art installations and landscaped enhancing gardens.
Nowadays a mall may not be just a mall. The Mall of Africa, for example, is one of the largest, to be built in a single phase in Southern Africa. The 131 000 m² mall was announced as the winner of the Engineering Excellence Award. The Mall of Africa, is part of a mixed-use development which includes offices, residential, retail, a logistics hub, schools, hotels, a hospital, parks, restaurants, entertainment and more. So not just a shopping centre.
The Mall drew inspiration from Africa's geological beauty, a 'column-free' mall design, wide passages, high shopfronts, an undulating roof feature in the middle. Atterbury Property Group says "The Mall of Africa combines the latest international trends, environmentally sustainable materials and technologies. It is designed around new urbanism principles of walkable, mixed-use environments to create a truly cutting-edge shopping experience".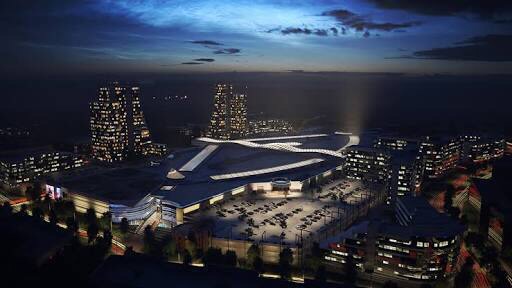 Sources:
MissNadiaSingh
Dictionary.com
---
If you are interested in becoming one of our subscribers, please visit Leads 2 Business.
To view notes with screenshots on how to use our website, please visit Leads 2 Business Wiki.
To view more Events, please visit our Leads 2 Business Blog.