10 Myths about Green

Most people want to do their part in saving Mother Earth and preventing global warming, make some sort of difference in the world, even if it is by doing something small. Sometimes, however, the small things that you do, doesn't always seem to be the right thing. There are so many do's and don'ts floating around that you seem to feel like a small kid with his mother telling you with a pointed finger "don't do this", don't do that" and " do this and do that", that you feel you should just crawl into a little corner and remain there for the remainder of your life.
However, never fear, Mythbusters is here (well, almost)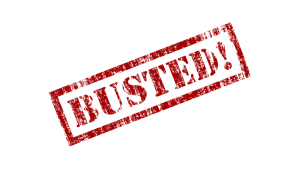 Here are a few Myths about 'Going Green' that have been, as they say, busted…
Myth: The cost of going green is too much.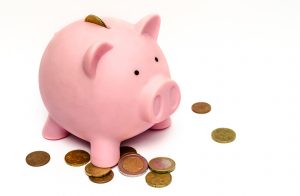 Fact: Truth is that some are costly, however in the long haul, developing some 'green habits' will save money. In the long run, you will be saving more than what you realize.
Myth: All paper can be recycled.
Fact: Most paper can be recycled; however, used napkins, paper plates and pizza boxes cannot be recycled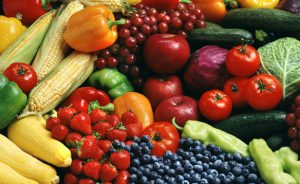 Myth: Foods that are organic are more earth friendly
Fact: This is not always the case. It all depends on where it has been grown, for example, local fruits and vegetables grown a few kilometres from your house is better than those that are imported. Buying organic is all about weighing the pro's and con's
Myth: Always turn off the lights when leaving a room
Fact: Turn off your incandescent lights if you plan to leave the room for more than 5 seconds. Turn off your CFL (Compact fluorescent lamp) if you plan to leave the room for more than 15 minutes. The typical incandescent bulb lasts about 1,000 hours, while a 15-watt CFL bulb lasts 10,000 hours and a 12-watt LED bulb lasts 25,000
Myth: It is better to wash dishes by hand.
Fact:  Believe it or not, but using a dishwasher is more 'greener' than washing by hand. Run your dishwasher only when it is full. By waiting till it's full, you make the best use of the water and energy needed to wash your dishes.
Myth: Paper Bags vs Plastic Bags
Fact: In actual fact, neither of these is the greener option, it is better to shop with reusable canvas bags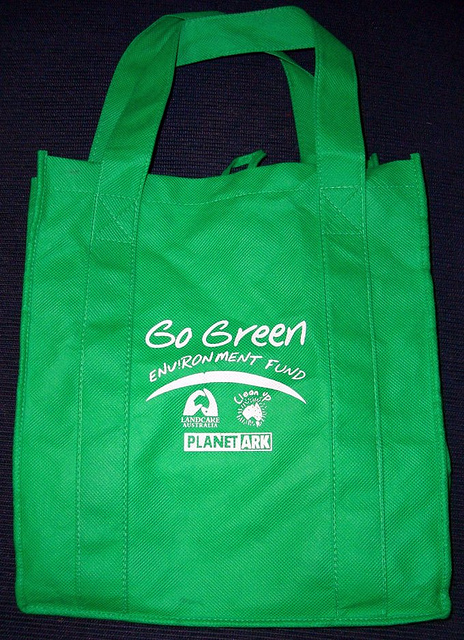 Myth: Holding on to your great-great granny's washing machine is a way to recycle.
Fact: Older machines and household appliances uses much more power than the newer generation. Machines have evolved with mankind.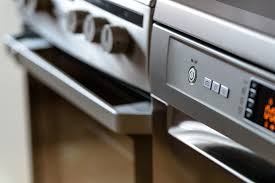 Myth: Switching your geyser off saves energy
Fact: Switching your geyser off and back on again actually uses more electricity, think of your geyser as a giant kettle, it has an element that heats your water up. When using some of the hot water, it will be 'topped up' with cold water causing the temperature to drop a bit. The element will kick in and re-heat the water to the set temperature. When you switch your geyser off the hot water will slowly go cold. Switching the geyser back on will cause the element to heat up all the water in the geyser, which uses more electricity than needed. If you go away on holiday then it will be plausible to switch your geyser off as to not use electricity. Alternatively, you can switch to a solar water heating system.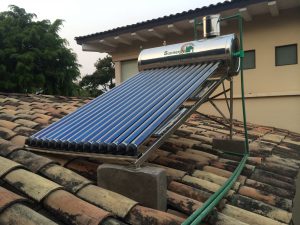 Myth: Small electronic devices don't need to be unplugged
Fact: Any device that is not in use can draw some sort of current, such as a cell phone charger. If your mobile phone is not charging then unplug the charger. Even when they are "off", TVs, electronic equipment, WIFI routers, and computers continue to draw electricity all day. Put them all on a power strip and shut them totally off at night or when you leave the house to reduce energy use and save money.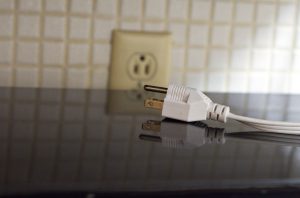 Myth: Doing your washing in cold water won't get your washing clean.
Fact: Washing your clothes in cold water will get rid of any dirt, except for the worst dirt or oily stains (this can be washed in hot water), leaving your clothes looking and smelling clean, but without the energy spent on heating the water.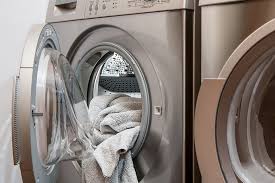 There are many simple ways you "can do" to help. Take the leap, take the small step, plant a tree and always remember the 3 RE 's: Reduce, Reuse, Recycle.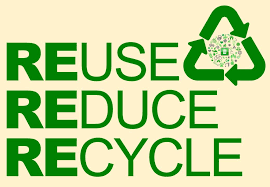 Together we can help to save Mother Earth and look toward a better future.
Sources:
https://www.rd.com/home/cleaning-organizing/13-ways-to-go-green-simple-ways-to-save-the-environment/
http://www.isotherm.co.za/switching-off-geyser-really-save-energy/
If you are interested in becoming one of our subscribers, please visit our website.
To view notes with screenshots on how to use our website, please visit our Wiki site.
To view more articles, please visit our blog.
I started working at Leads 2 Business in October 2014 in the Leads 2 Quotes Department. I managed all the Daily Tender Bill Requests and followed up on BoQ's for our Daily Tender Subscribers. In 2017, I was promoted to L2Q Assistant and now work with Bill of Quantities for Contractors. 🙂