1. Projects / Tenders: Here you can download reports on the tenders and projects that have been added in the last month, according to your advisory settings. These options are located on your Dashboard under Reporting:

To do so, click on Projects / Tenders and follow the steps:
1. Select which type of report you wish to download.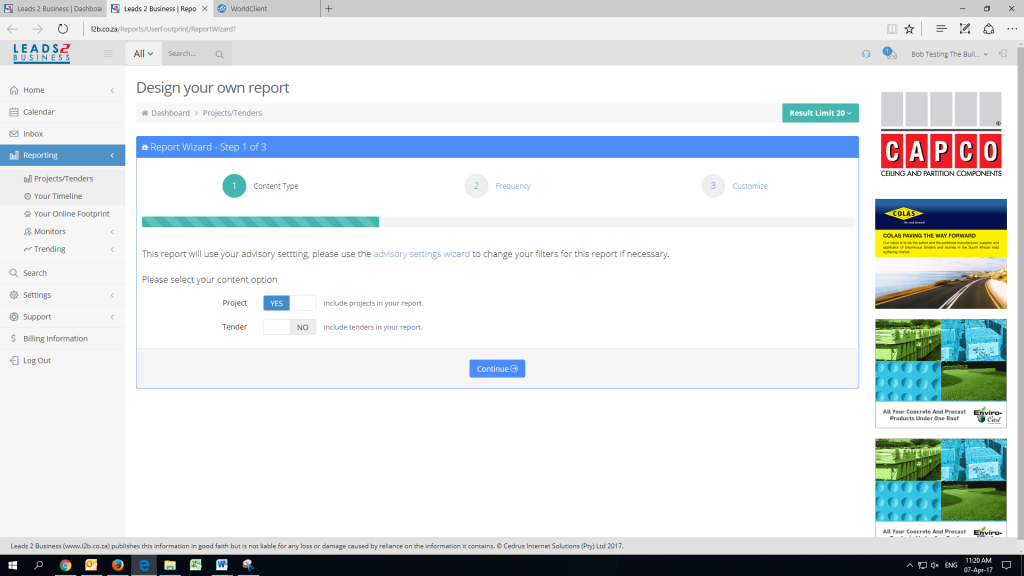 2. Select the report frequency: once a week, every second week or once a month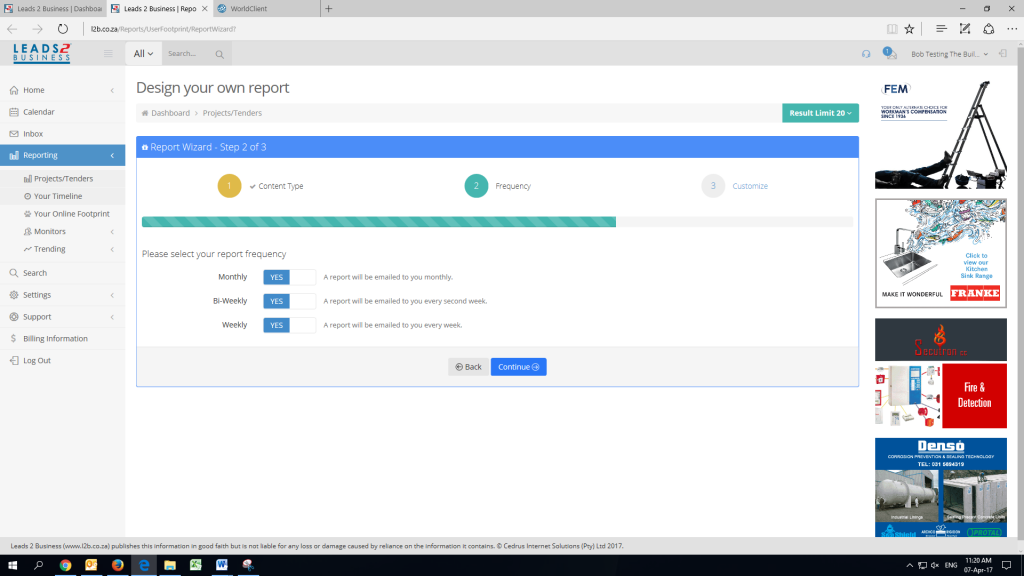 3. Choose the information that you would like to be included in the report by selecting the various report fields under Projects or Tenders.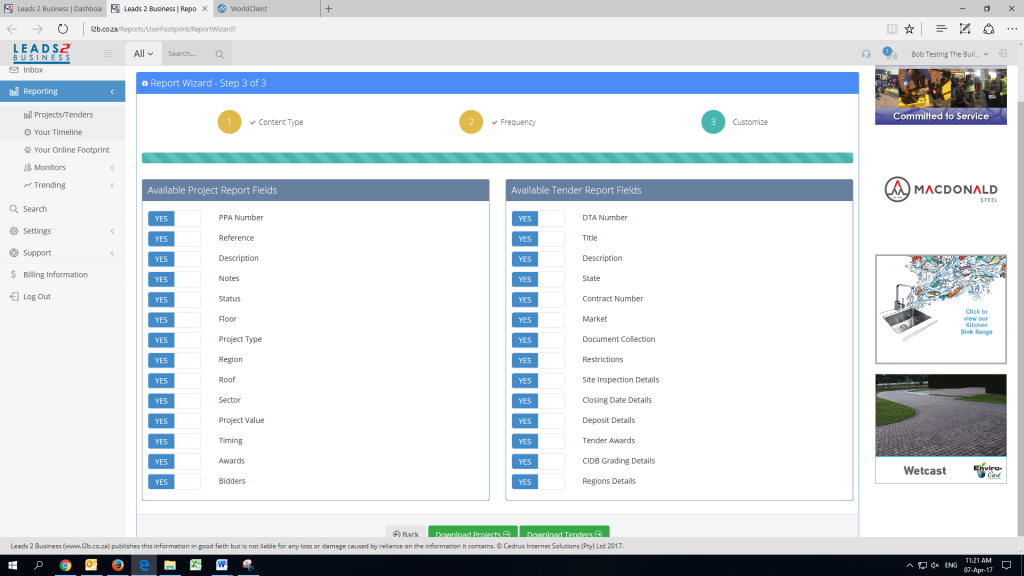 4. Click on Download Projects or Download Tenders. You will notice that the downloaded report contains tabs and each tab has the projects or tenders for each region that you have selected in your advisory settings.

2. Your Timeline: Here you can see the projects or tenders you have monitored, the L2Q Bills you have priced and the Requests for Quotes you have priced within a selected date range not exceeding 2 months. You can view all or choose a specific option to view using Filter By.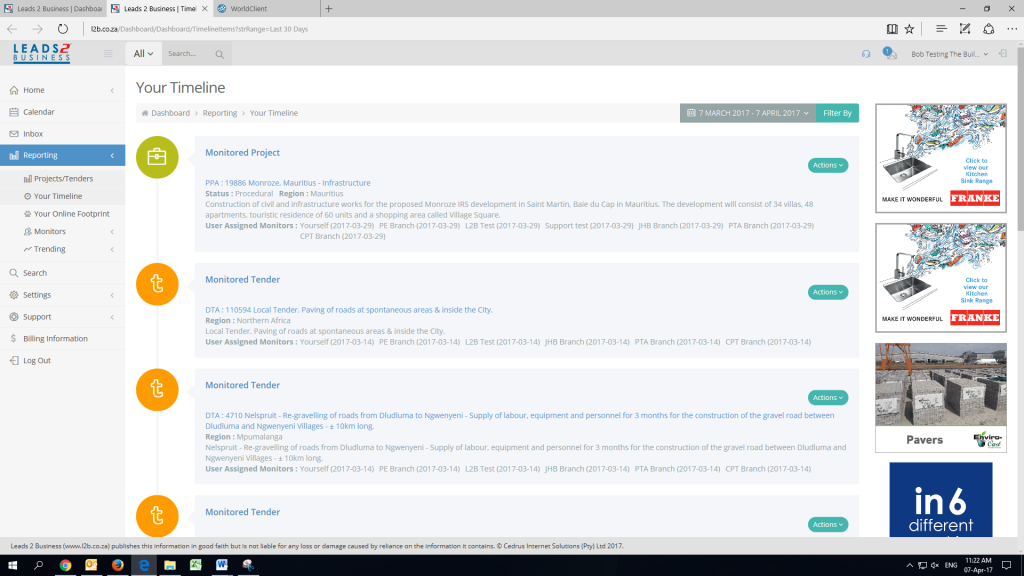 3. Monitors: When you click on Monitors it will expand to show all the monitors you have on your profile.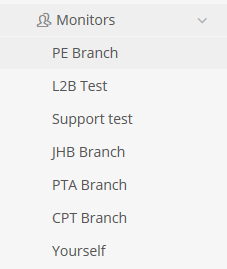 Once you have chosen the monitor that you would like to view, you can choose the date range up to a year. This will display a graph with the number of Leads (Projects and Tenders) that the monitor is monitoring and when they monitored them: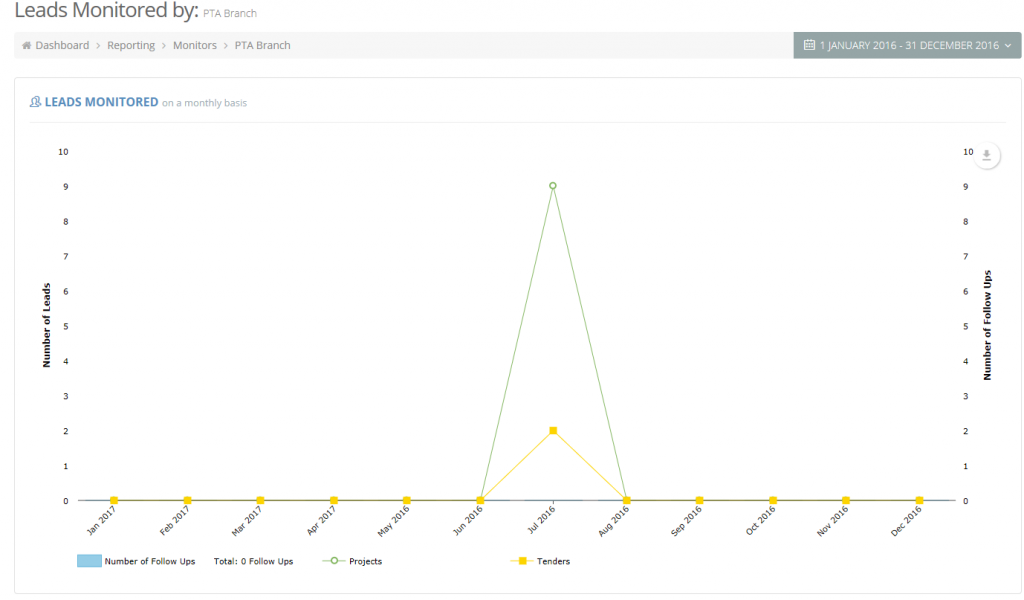 Below the graph is the prospect list that can be viewed and downloaded. It will also show if the monitor has interacted with anyone on the specific lead:

Stay tuned for Part 2 of Reporting for Dummies…
I joined the L2Q Team in 2006, as a L2Q Support Assistant and have been the HOD since 2010. I supervise L2Q Bills, Daily Tender Bills, Control Lists and Directory.