Tunnel Boring Machines (TBM)
A tunnel boring machine (TBM), also known as a "mole", is a very large machine designed to excavate and drill with a circular cross-section, through a variety of soils and rock to create a tunnel.
Tunnel boring machines are used as an alternative to drilling and blasting methods in rock and conventional "hand mining" in soil. TBMs have the advantages of limiting the disturbance to the surrounding ground and producing a smooth tunnel wall. This significantly reduces the cost of lining the tunnel and makes them suitable to use in heavily urbanized areas. The major disadvantage is the upfront cost. TBMs are expensive to construct and can be difficult to transport, due to their very large size.
The first tunnelling machine was designed by an Engineer, Marc Brunel in the 19th century. It was used to help build the Thames tunnel in 1843 – the first tunnel under a river. Brunel's invention was basically just an iron framework with spaces for workmen to stand-in. Tunnellers dug out the earth in front of them with pickaxes and shovels.
According to global tunnelling tradition, a TBM cannot start work until it is given a name. This tradition also sees most TBMs being named after women. Why are they given women's names? Apparently, it's a tradition dating back to the 1500s when miners and anyone working underground with explosives prayed to Saint Barbara to protect them from the dangers underground.
Phyllis, Ada, Elizabeth, Victoria, Jessica, Ellie, Sophia and Mary were the names of the eight tunnel boring machines used in London's mega Cross-rail Project. Big Bertha is the infamous TBM stuck underneath Seattle and Alice tunnelled Vancouver's new Evergreen Line.
Here in South Africa, the R300 million TMB used to construct the 3-kilometre tunnel stretching from Rosebank Station to Park Station as part of the Gautrain project in Gauteng was named 'Imbokodo', or 'hard rock'. The name, 'Imbokodo', flows from the women's protest march to the Union Buildings on August 9, 1956. This march saw the birth of the phrase 'wathinta abafazi, wathinta imbokodo' or, 'if you strike a woman, you strike a rock'. Project officials chose the name because they believed the TBM would do her work with the "agility and effect of a super kung fu master, yet with a feminine touch of tenderness and softness as she tunnels her way through soft ground and hard rock".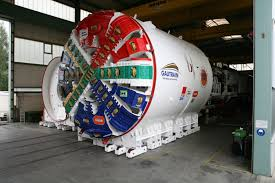 The world's largest hard rock TBM is known as Martina, (she has an excavation diameter of 15.62m, a total length of 130m and a total weight of 4,500 tons. It was built by Herrenknecht AG, and is owned and operated an Italian construction company, Toto S.p.A. Costruzioni Generali (Toto Group) and was used for the tunnelling of the Sparvo gallery of the Italian Motorway Pass A1 near Florence in Italy.
Tunnelling machines have had an economic, environmental and cultural effect around the world. Like bridges, tunnels connecting communities, and sometimes even entire nations!
In the UK for example, modern TBMs have helped boost the economy. London Underground's Jubilee line tunnel has brought redevelopment all along the new line.
TBMs can also be used to improve the environment. The machines that dug the Lee and Thames Tideway tunnels helped improve sewage treatment for large areas of London.
Today's modern tunnelling machines look very different from Marc Brunel's miner's cage, but their function is very similar. The TBMs dig out earth which is carried back behind it – usually on a conveyor belt. The TBM moves forward and continues to dig.
Showing a TBM in action, underground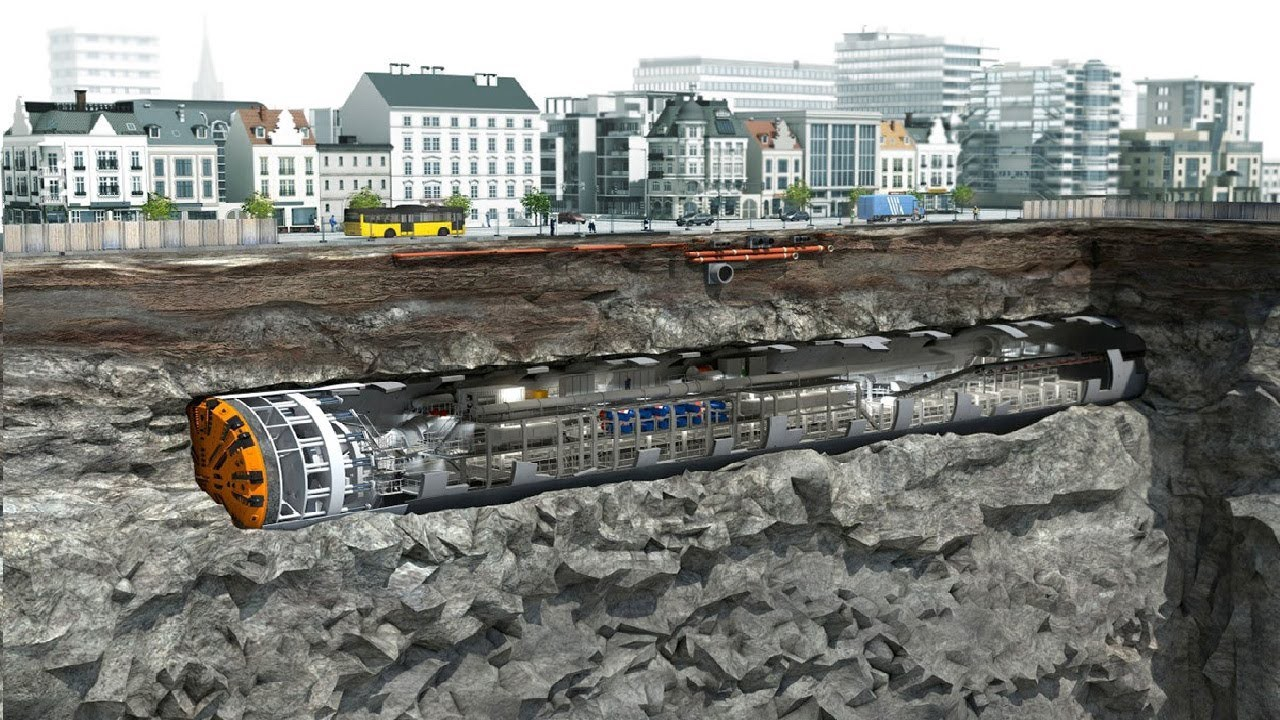 "Like giant underground factories on rails, they're the equivalent of 14 London buses end-to-end and a staggering 143 buses in weight"
Sources:
Mining
Engineering News
ICE
---
To view more Articles, please visit our Leads 2 Business Blog.
If you are interested in becoming one of our subscribers, please visit Leads 2 Business.
To view notes with screenshots on how to use our website, please visit Leads 2 Business Wiki.
I had been working for Leads 2 Business, as Deputy HoD for Private Projects for over 10 years and now I am still with L2B, working in the Customer Relations Department as Advertising Co-ordinator and Digital Designer. A radical change and a challenge, but I am loving it!