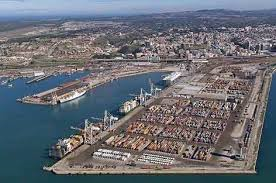 According to a Port Development Plan by Transnet National Ports Authority (TNPA), dated September 2014, various developments have been listed for the Ports currently under the TNPA's care and control, namely Western Ports: Saldanha Bay, Cape Town and Mossel Bay; Central Ports: Port Elizabeth, Ngqura and East London and Eastern Ports: Durban, New Durban Dig-Out Port and Richards Bay. Below is a brief breakdown of some of the activity at South African's various Ports.
Western Ports:
Port of Saldaha Bay – In 2013 with the aim in increasing the iron ore export from the Port of Saldanha Bay, Transnet proposed a third tippler and associated infrastructure, for which Gibb (Pty) Ltd were appointed as the Independent Environmental Assessment Practitioners. The tender for the Construction of Vault, Tunnel, Buildings and Ancillaries for Transnet Tippler 3 Project at the Port of Saldanha was advertised at the end of July 2015 (DTA 525896) and is expected to close on 08 September 2015.
Port of Cape Town – The Request for Proposal for the New Cruise Terminal Facility at the Port of Cape Town was advertised in December 2014 (DTA 487279), and in June 2015 the announcement by Transnet National Ports Authority (TNPA) was made of the preferred bidder being V & A Waterfront (Pty) Ltd. According to the media statement, the V & A Waterfront will invest just under R179 million to finance, design and develop the terminal and the agreement includes the operation, maintenance and transfer of ownership of the facility back to TNPA after a period of 20 years. Currently, V & A Waterfront are in negotiations to sign the lease, and it's expected that any development will only commence after May 2016.
Port of Mossel Bay – The most recent tender concerning construction in the Port of Mossel Bay is the Request for Proposal for Extension and Construction of the Administrative Building in the Port of Mossel Bay (DTA 500781) which was advertised in March this year. So far no award has been made.
Central Ports:
Port of Port Elizabeth – TNPA expectes to relocate the Manganese Ore Terminal and the Tank Fam to the Port of Ngqura. TNPA expects to start shipping manganese ore out of Ngqura in 2019 and the relocation should happen before this. As of December 2014, it could take these four years before the Manganese Terminal at the Port of Ngqura is completed therefore ending the relocation from the Port of Port Elizabeth. Apparently the plan is to convert the Manganese Terminal and tank farm land into a vehicle terminal, the timeframe for the decommisioning and rehabilitation of tank and manganese land is 2018 to 2021. As of 14 August 2015, Transnet Port Terminals was issued with a permanent operating license for operating the manganese terminal at the Port of Ngqura.
Port of Ngqura – Manganese Export Expansion Project at the Port of Nguqura involves the upgrade and expansion of the rail network, new bulk minerals export terminal and the reinstatement of existing berths. Infrastructure will comprise new roads, infrastructure services and buildings as well as new equipment: stackers, reclaimers, surge bins and an unloading system (tippler), a conveyor system linking the stockyard with existing berths and these berths will be equipped with twin shiploaders. The tenders for the Port of Ngqura Manganese Export Terminal (DTA 444247) as well as Phase 2 of the Rail project (DTA 444237) were advertised April 2014. The tender for the Design, Supply, Installation and Commissioning of 2 Shiploaders for the Ngqura Manganese Export has been advertised in August 2015 (DTA 527882) and ix expected to close on 22 September 2015. The tender for Design, Supply, Installation and Commissioning of a Rotary Dual Wagon Tippler Facility including Supply and Installation of Apron Feeders, Dust Extraction and Suppression Systems, for the Ngqura Manganese Export Terminal is also out (DTA 527873) and also closes on 22 September 2015. Port of East London – In July 2014, it was announced that the Coal terminal at the Port of East London would move to the new Port of Ngqura and be operational in approximately five year's time. Future development that might be expected is the extention to the Port of East London to include an expanded container terminal, refurbish liquid bulk facilities and boat building.
Eastern Ports:
Port of Richards Bay – With regards to the Port of Richards Bay, plans include the establishment of a liquefied natural gas (LNG) facility.
Port of Durban – The Request for Proposal for the Design, Development, Financing, Construction, Operation and Maintenance and Transfer of the New Cruise Terminal Facilities at the Port of Durban was initially advertised in June 2013 (DTA 382061). No award was made and it was advertised again in July 2015 (DTA 524504) The RFP is expected to close on 02 October 2015.
Durban Dig-Out Port (DDOP) – "From 2019 to 2042, Transnet will embark on its medium-term projects, which includes the new dig-out port. The new harbour will be built at Durban's old International Airport and will require the construction of: a breakwater and entrance channel; a 16 berth container basin and terminals; and a new automotive terminal, among other infrastructure". So far the driver for the DDOP remains the same, demand will exceed capacity at the existing Port of Durban by ±2025. Although nothing has advanced beyond the planning stage, the current view is that the first phase should be operational by 2025. (PPA 10166)
Sources
http://www.transnetnationalportsauthority.net/Corporate%20Affairs/Press%20Releases/2015-07-01%20-%20Transnet%20Awards%20Bid%20for%20Cape%20Town%20Cruise%20Terminal.pdf
http://www.transnet.net/BusinessWithUs/LTPF%202012/1.LTPF%202014_Chapter%2004__Ports_Final%20Proof_Sept%202014.pdf
http://projects.gibb.co.za/Portals/3/Appendix%20G%20Tippler%203%20draft%20Environmental%20Management%20Programme.pdfawards-bid-for-cape-town-terminal
http://www.transnetportterminals.net/Media/Publications%20Paper%20and%20Presentation/TPT%20Saldanha.pdf
http://www.engineeringnews.co.za/article/port-of-ngqura-manganese-export-expansion-project-south-africa-2015-04-03http://www.nmbbusinesschamber.co.za/blog/posts/another-major-step-in-transnet-s-manganese-expansion
http://www.iol.co.za/business/news/transnet-slows-ore-terminal-relocation-1.1687158
http://www.heraldlive.co.za/tank-farm-removal-delayed/
http://m.news24.com/fin24/Economy/Cabinet-grants-Transnet-license-for-manganese-terminal-20150814
http://www.dispatchlive.co.za/business-2/focused-strategy-for-el-port-after-big-loss/
http://www.engineeringnews.co.za/article/morwe-outlines-tnpas-port-development-plans-2014-09-02
http://www.saoga.org.za/information-hub/port-handbook/future-plans
http://www.rsagency.co.za/wp-content/uploads/2014/10/Develop-in-SA-Sep14.pdf
I started working at Leads 2 Business in February 2005, and have served as Head of Department of Daily Tenders from 2007 until the present. I oversee both the Daily Tenders South Africa and Africa Departments.